The Spot Simcoe has a few separate programs. 
Lunch Bunch
On Wednesdays we get together with students from Simcoe Composite School and go for lunch.  We meet at Wendys, Subway or even come to my office for Pizza and pop.  When better weather comes we will move to the park to continue the relationships.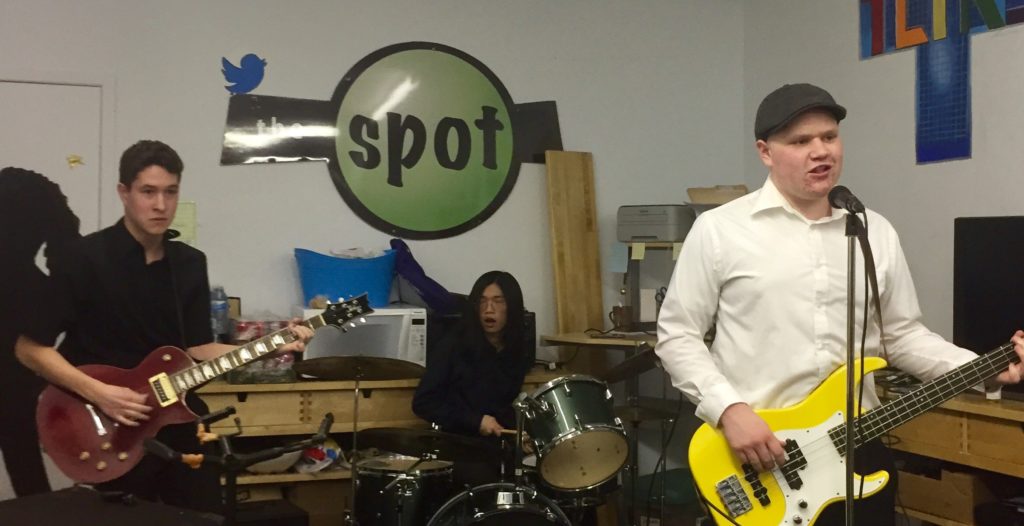 Youth Express-o
This is a coffee house that is for youth and run by youth.  We find a venue and the kids express their talents with music, or Art.  This is ran on a bimonthly basis as we get it going.    For more information check out Spot Simcoe on Facebook.
Road Trips
We plan trips to do a variety of activities.  we have gone laser tagging, bowling, mini golf and trips to Dover to eat ice cream and visit people.  These are preplanned and require costs. These trips are also found on facebook under Spot Simcoe.