We see the hope and potential in every young person
Our Blog
What's new in our community
Saturday June 6th 2015 @ Lynn Meadows Golf & CC is our 18th Annual Golf Tournament. This event is one of  our 3 annual fundraisers which are necessary to keep doing ministry in our community.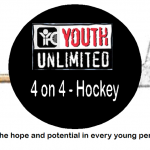 Another year of 4 on 4 Hockey is approaching.  This program is open for registrations for Novice/Tyke, up to midget ages. For more information contact Dan at 226 401 1528, or email at info@yfcnorfolkcounty.com Please
Subscribe To Our Mailing List
Receive updates about news and upcoming events.
Contact Us
Address: 26 Peel St Simcoe, Ontario N3Y 1R9 Phone: 226 401 1528 Email: info@yfcnorfolkcounty.com